Employee training is an investment in your workforce. The benefits of a satisfied, well-trained team go far beyond your bottom line. Well-trained employees are more confident, committed, motivated, and loyal. Your employees need training not just to do their jobs today, but to maintain a high level of quality work down the road. Just like other parts of your business, training is a two-way street. When you make an investment in your employees, they'll be more invested in your long term goals and profits.
Effective Employee Training Requires a Good LMS
Learning management evolves every day. With constantly changing content, your training requirements today may be different tomorrow. A good LMS evolves with your training needs and goals. Flexibility is key. If you're shopping for an LMS or evaluating different systems, ask these questions to make sure you'll have what you need as your circumstances change:
Are results trackable per user and per course?
Is messaging consistent and supportive of your brand?
Is the user interface easy to use for both trainees and managers?
Do quizzes and exams test the trainee's ability to apply knowledge in the workplace?
Is automated reporting available that allows you to easily show compliance on regulated training topics?
Will you and your trainees have 24/7 access to training?
Is technical support available if you need it?
At RTO® we believe that as the convenience and fuel retailing industry continues to become more technology-driven, companies that can integrate their teams, processes, and tools are much more efficient and see better results.
Expert Interview: How Companies Can Transform Employee Training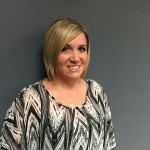 Amie Lippert, business development expert here at Ready Training Online, was a recent guest on the TechnologyAdvice Expert Interview Series to share her insight on learning management. The series, which is hosted by TechnologyAdvice's Clark Buckner, explores a variety of business and technology landscapes through conversations with industry leaders. Amie joined Buckner to discuss hiring trends and challenges, as well as the most efficient employee training practices. Click below to hear the entire interview.
This podcast was created and published by TechnologyAdvice. Interview conducted by Clark Buckner.