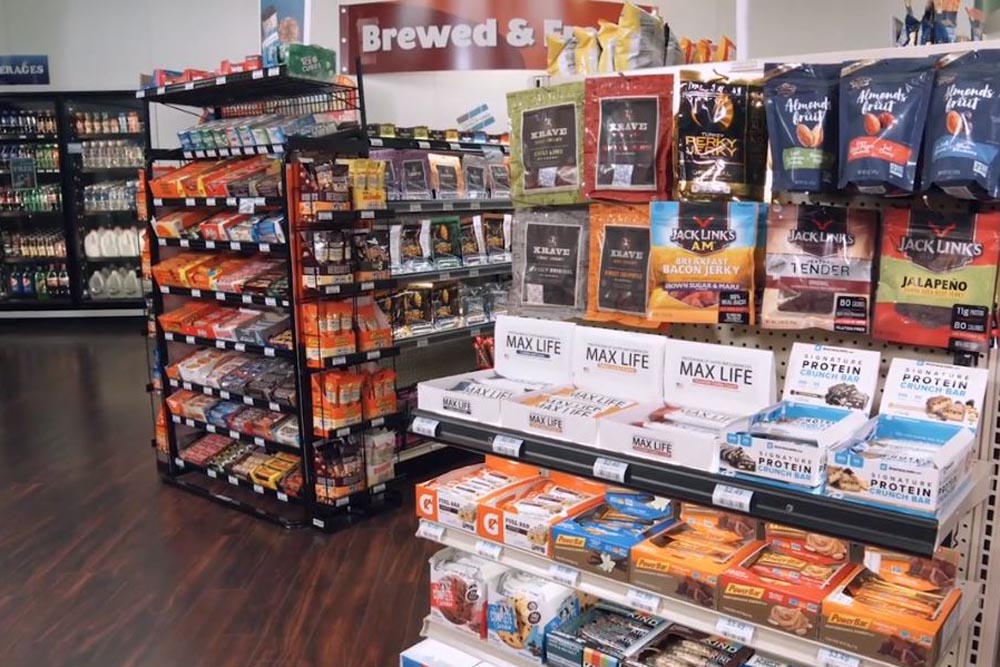 Activate Your Silent Salespeople
With all the challenges you face as a convenience store manager, here's one way you're lucky – your customers visit your store to buy, not browse. For the most part, customers walk through your door with a specific transaction in mind – they may be pre-paying for fuel, trying their luck with a lottery ticket, redeeming their free coffee from your loyalty program, or needing a quick to-go food option. The key to convenience store profitability is to create additional sales beyond simply what the customer had already planned. This is where your merchandising displays come in.
Merchandising Displays for Increased Sales
Since you can't always place staff members throughout your store to guide customers toward extra purchases, your merchandising displays serve as your "silent salespeople." There are a few different types of merchandising displays:
A value display promotes a great price on a popular product.
An impulse display triggers the purchase of a product a customer will enjoy but hadn't planned on purchasing, such as chips or candy.
A seasonal display centers around an important current event – such as a holiday, the Super Bowl, or back-to-school. During the pandemic, prominent displays of items such as masks and hand sanitizer also fit into this display category.
A new product display features an item that customers may not be aware of but will likely be interested in, or a well-advertised new product from a popular brand.
While each type of merchandising display serves a different purpose, they all have the same goal of increasing your store's profitability. The way you set up your displays determines how effectively they perform. Visual appeal is your top priority. Merchandising displays should be appealing, neat, and well-organized. Point-of-purchase signage on the display should wow the customer with eye-catching colors and clear messaging.
The safety of your displays is also important. Displays that are too low to the floor or not aligned with the aisles are a tripping hazard.  Displays that are too high can be knocked over easily. For your merchandising displays to serve as silent salespeople, they must not disrupt the flow of traffic through your store in any way.
From promotional displays to stocking the shelves, your merchandising efforts impact your profitability.  Whether or not that impact is positive or negative is up to you! When you follow merchandising best practices and your category management planograms, you'll be well on your way to increasing sales and profitability in your store.
Convenience Store Specialist Training
Our convenience store specialist online courses are designed to create maximum profitability at the store level through a reduction in loss, improved merchandising, and effective employee training. Click here to learn more.

Never miss an article. Subscribe to RTO's Blog

Learn More About RTO's Complete Training Solution.