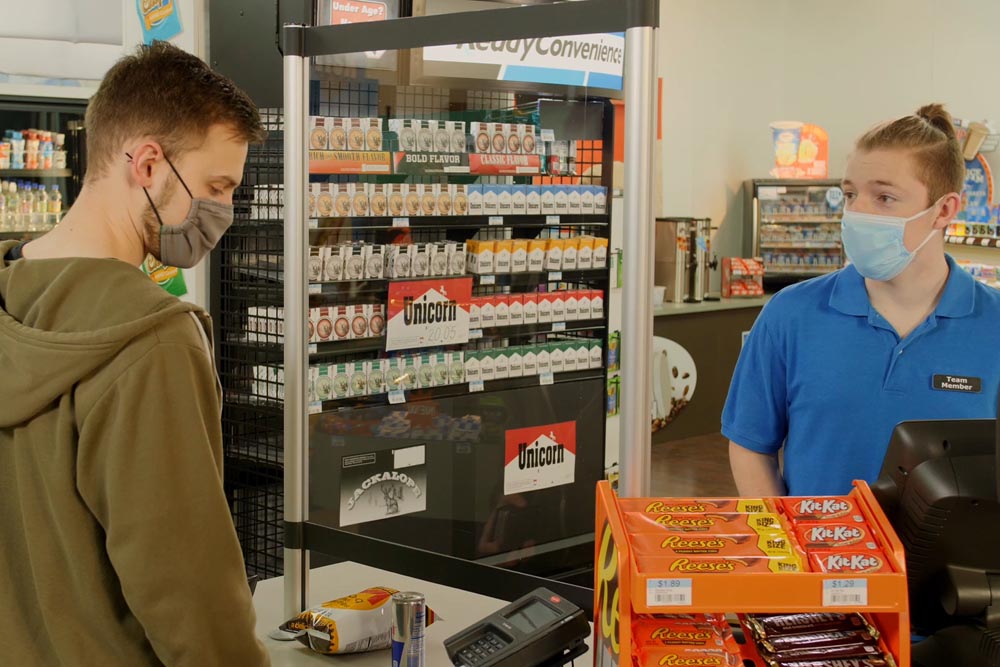 "Be Our Guest" in the Age of COVID-19
What's the one element of doing businesses that hasn't changed due to the pandemic? It's your need to serve your customers. Right now, customer satisfaction may be more important than ever as you and your staff do more to keep your customers safe, happy, and loyal. Your staff can't make this leap on their own – they need guidance, leadership, and a new spin on customer service training during the pandemic.
Use the Acronym "GUEST" for Service Training
"Be our GUEST" is a customer service training philosophy that teaches convenience store employees how to treat customers like the most important people in the store. Let's see how we can adapt that concept for customer service excellence during COVID-19.
G stands for Greet – greet each customer as soon as the come in the door. People are craving interaction and recognition. Don't miss this chance to make them feel welcome. Even if you're helping another customer, glance at the new customer, nod, and wave if it's appropriate.
U is for Understand – part of being an essential business during this time is understanding your changing customer needs. Stay tuned in to what customers expect from you in terms of safety, compliance, convenience, products, and service.
E is for Eye-contact – Making eye contact and using positive body language is even more important when you're wearing a mask. Smiles still make a difference! Even if customers can't see your face, a smile naturally changes your voice and eyes to make customers feel important and appreciated.
S stands for Speed of Service – You are still a "convenience" store after all, so customers expect to be served quickly and efficiently. However, safety comes first, so for everyone's sake, do not let speed of service get in the way of social distancing requirements.
T is for Thank You – These two simple words are two of the most meaningful you can say to a customer. During these times, a sincere statement at the end of an interaction can carry a lot of weight. Something like, "Thank you for choosing our store today. Stay safe and we hope to see you again soon" tells customers you value them not just as patrons, but as people.
Customer Service Training for Convenience Stores Online
For more information on how to provide excellent customer service, check out our original Be Our Guest service training program online. Click here for more information and a preview.

Never miss an article. Subscribe to RTO's Blog

Learn More About RTO's Complete Training Solution.